These Are Not Your Ordinary Museums!
Dinosaurs, movies, Billy the Kid, Route 66, vintage cars… and more to come!
Mesalands Dinosaur Museum
Just 50 minutes from Santa Rosa, Mesalands is home to the world's largest collection of bronze prehistoric skeletons, a 30-foot long Torvosaurus skeleton, a six-foot-long bird-like struthiomimus, and many fossils, figures, and minerals representing local paleontology and geology.
See website for admission fees & hours.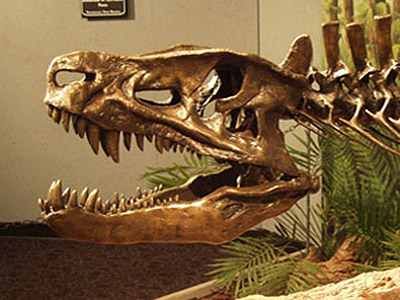 Inside and out, this museum offers vintage car buffs an unforgettable experience! You'll find street rods, muscle cars, lowriders, and mint-condition classics along with old Harley's and Indian's, gas pumps, bicycles, toys, and other vintage memorabilia.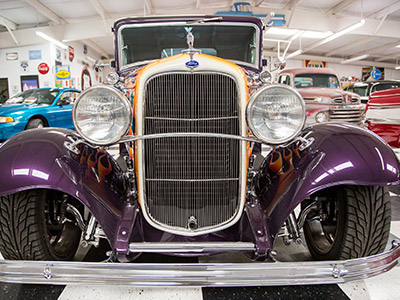 Outlaws, Settlers, & The Wild West!
More than 60,000 artifacts are on display, including Billy the Kid's rifle, chaps & spurs… wagons, buggies & a hearse… relics from early settlers and nearby Fort Sumner… and so much more. You're sure to gain an appreciation for the trials people of the 1800s and early 1900s endured in their struggle to say alive and provide for their families… and you'll get to know Billy the Kid along the way!
No set hours | Donations accepted
Fort Sumner Historic Site & Bosque Redondo Memorial
A Solemn Reminder of a Dark Period of Suffering
Between 1863 and 1868, 9,500 Navajo (the Dine') and 500 Mescalero Apache (the N'de) were persecuted and imprisoned on a reservation known as Bosque Redondo at Fort Sumner. Through these dark days in New Mexico's history, you'll discover the strength, courage, dignity, and resilience of these peoples who faced unthinkable hardships during this period of isolation. You'll learn about the events leading up to the incarceration of these proud peoples and gain an appreciation for their cultures. Bosque Redondo serves as a tribute to those who were incarcerated… to their incredible story of survival… their emotional return to their homelands… and to the Navajo and Mescalero people today.
Free admission | Closed on major holidays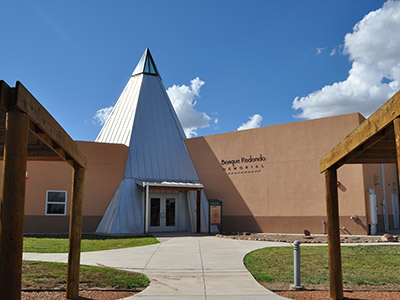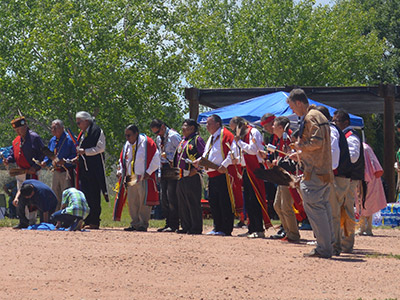 Johnnie Meier Classical Gas Museum
Coming Soon To Santa Rosa!
This incredible museum will soon be moving to Santa Rosa, bringing with it its amazing array of old gas station signs; gasoline pumps; gasoline crowns and globes that once topped the pumps; oil cans, spark plugs; neon signs; soft drink signs; calendars; license plates; miniature toy gas pumps; toy cars and trucks; vintage cars; a life-size wooden cigar store Indian and much more!