So Much To See... Just A Short Drive From Santa Rosa!
You can make these trips and still get back in time to cool off and have fun in our blue waters!
Just 12 miles from Santa Rosa!
You'll pass through some beautiful scenery as you wind your way along the Pecos River past red-rock mesas on your way to this sleepy Spanish Colonial farming village that probably looks much like it did 150 years ago! A hangout for Billy the Kid and the place where he ate his last Christmas dinner, this village was once the county seat of Guadalupe County. Picturesque old churches, a cemetery, county building ruins, old homesteads, and much more make this trip a must! You'll be taking lots of photos!
Follow NM Hwy 91 south/southeast from
Santa Rosa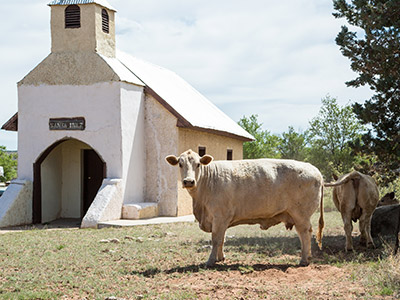 Fort Sumner Historic Site & Bosque Redondo Memorial
You're sure to be emotionally moved as you visit this tribute to the Navajo and Mescalero Apache who suffered incredible hardships during their incarceration at Fort Sumner from 1863 – 1868. The experience includes a museum, exhibits, 30-minute video, gift shop, listening devices for self-guided site tours, an Old Fort Site Trail, ¾-mile River Walk Trail and onsite picnic areas.
Free admission | Closed on major holidays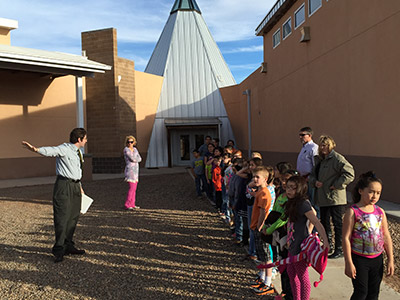 Another "Must Visit" in Fort Sumner!
The tale of the famed outlaw, Billy the Kid, comes to life in this fascinating museum, filled with personal and historic Billy the Kid memorabilia along with more than 60,000 relics from the past. You'll get a firsthand look at the life of Billy the Kid and the early settlers who struggled to carve out a living in the wild west. It's a fun experience for all ages!
Free admission | Closed on major holidays
Mesalands Dinosaur Museum
Not just for kids, this amazing, one-of-a-kind dinosaur museum is home to a 30-foot long Torvosaurus skeleton, a six-foot bird-like Struthiomimus, dinosaur eggs, the world's largest collection of bronze prehistoric skeletons and fascinating fossils.
See website for admission fees & hours.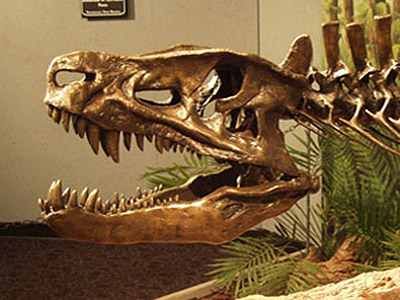 Another Tucumcari Favorite!
People come from all over the world to travel the Mother Road, and to visit Route 66 museums like this one, which offers a unique look into New Mexico's Route 66 heritage. Vintage cars, gas pumps, photos, Coca-Cola memorabilia, Route 66 signs and so much more make this a fun and memorable destination.
1500 Route 66, Tucumcari | 575.461.3064
No set hours | Donations accepted